G-ROLLZ | Pets Rock - Organic Green Hemp - 3 KS Cones In Each Pack and 24 Packs In Display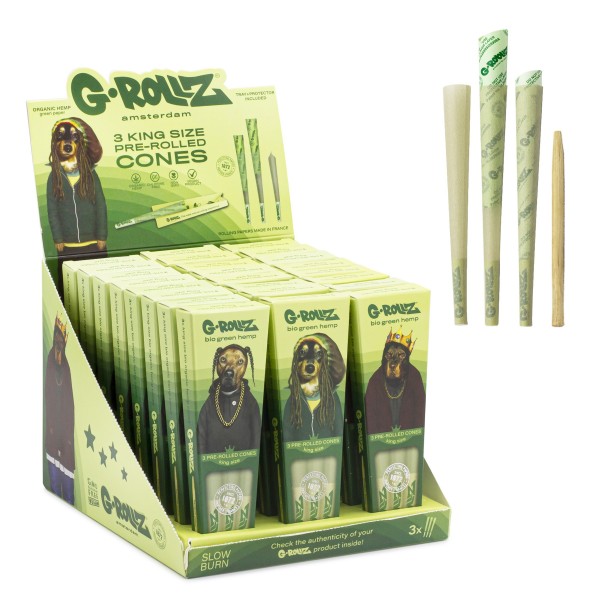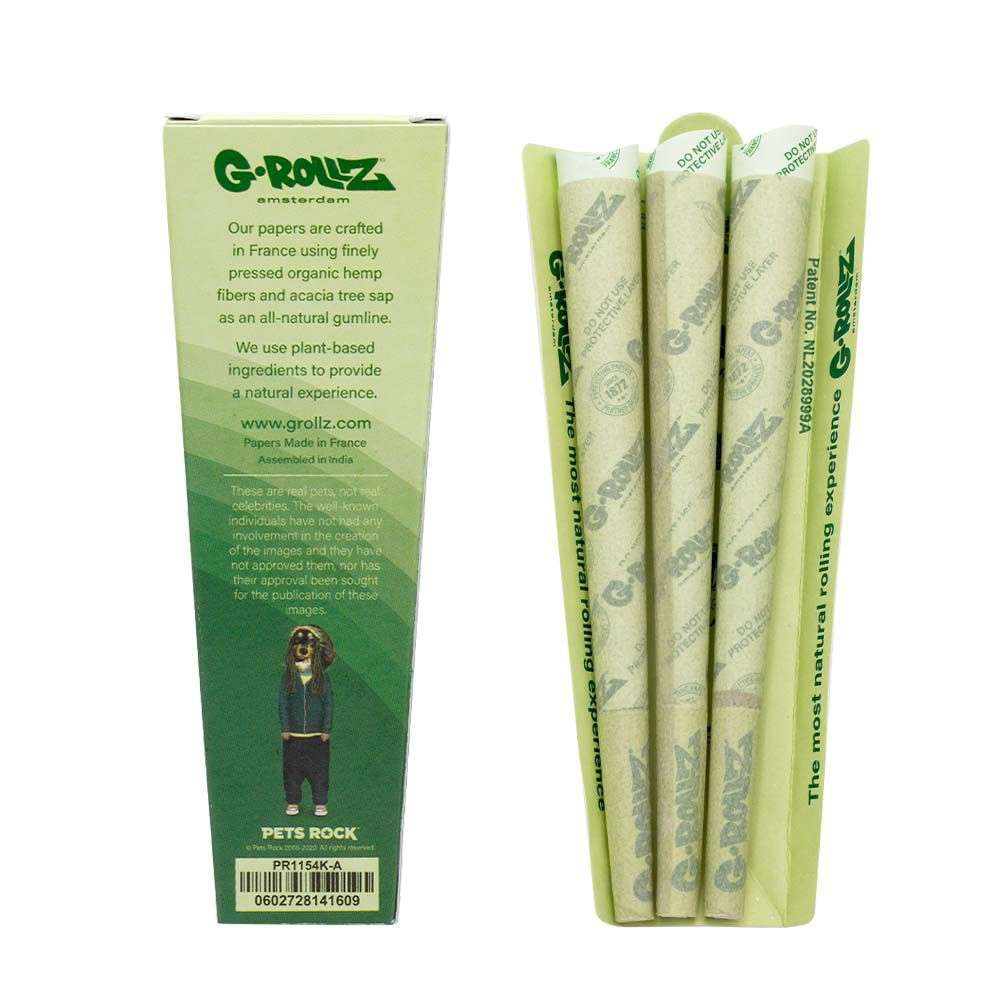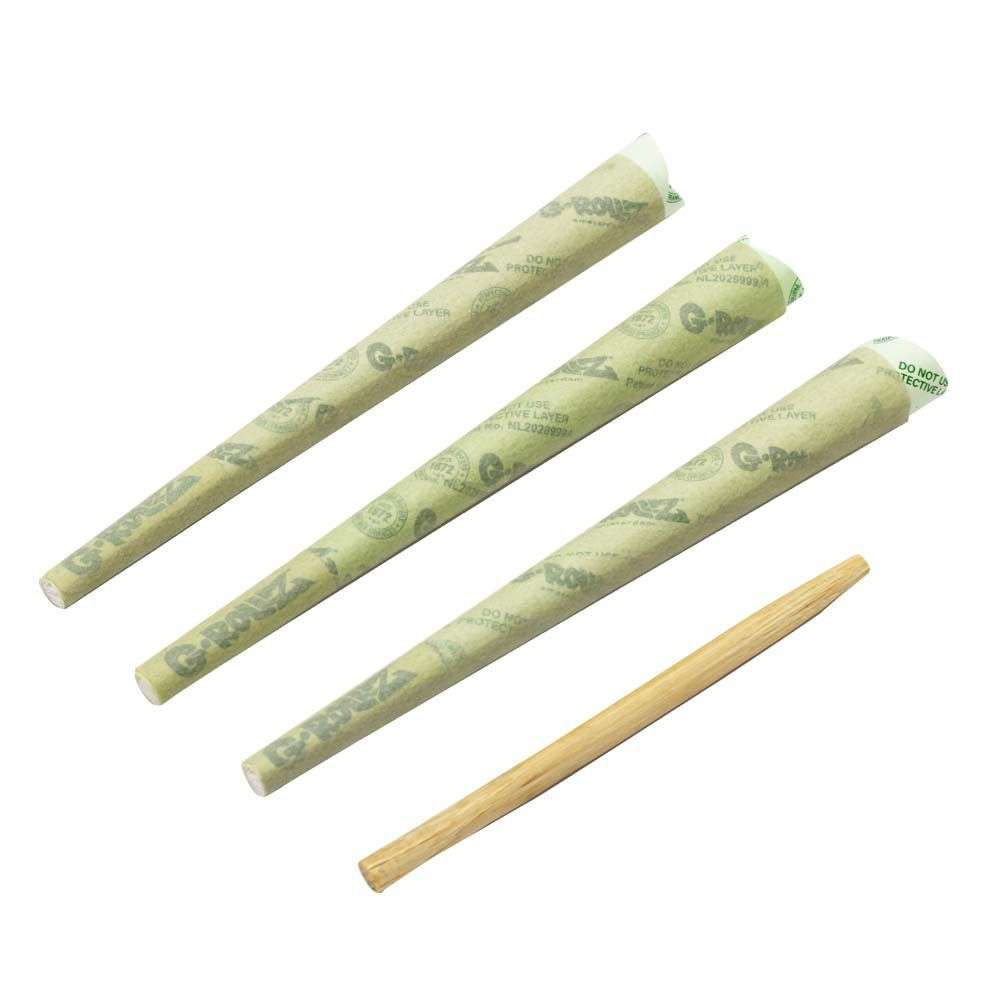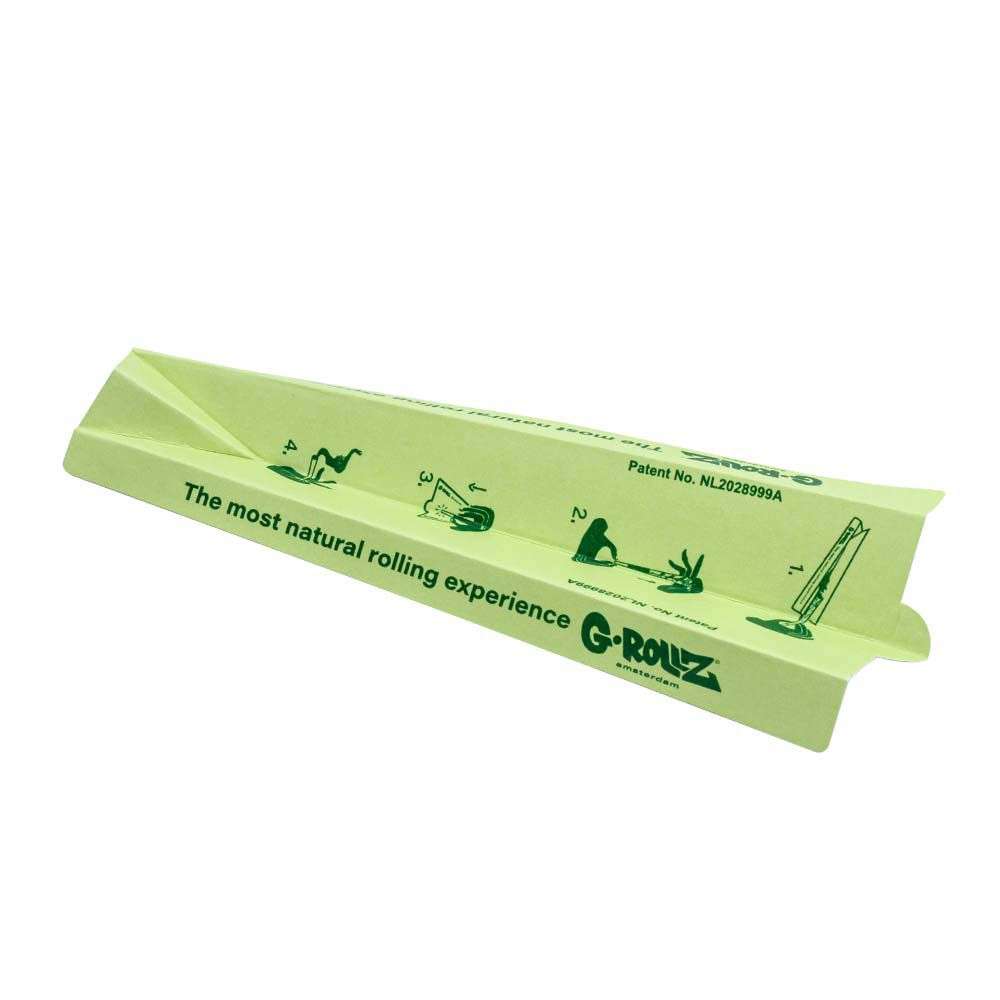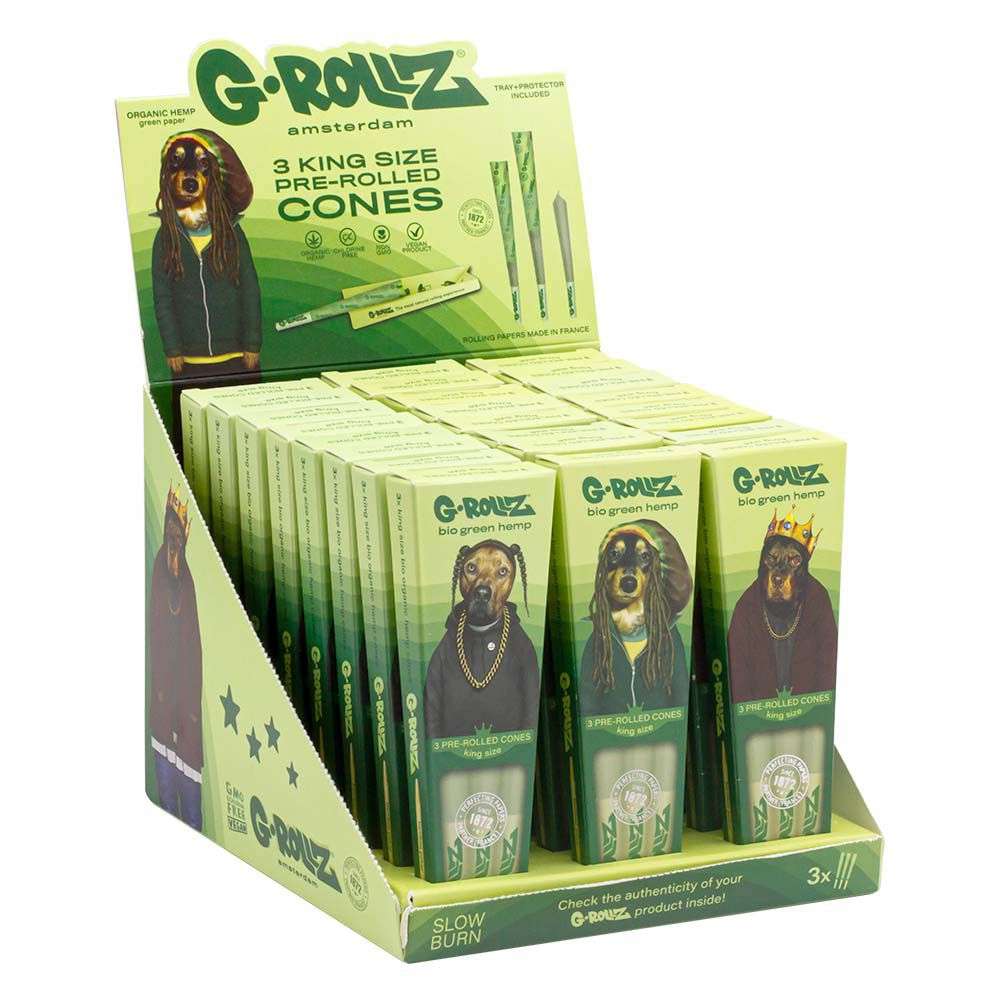 These G-Rollz papers are crafted in France using finely pressed plant-fibers and acacia tree sap as an all-natural gumline. All ingredients are natural to provide a pure rolling experience.
There are 3 king-sized cones in each pack.
The authenticity of every booklet can be individually verified by scanning its QR code.
For prices, please
sign in
Enter your Email here and stay always up to date about this item
as soon as the item is

back on stock

ist
as soon as the item has a

lower price
as soon as the item

is on Sale
Item number:

PR1154KA-DIS