Rasta | Acrylic Rasta Stripe Theme H:26 cm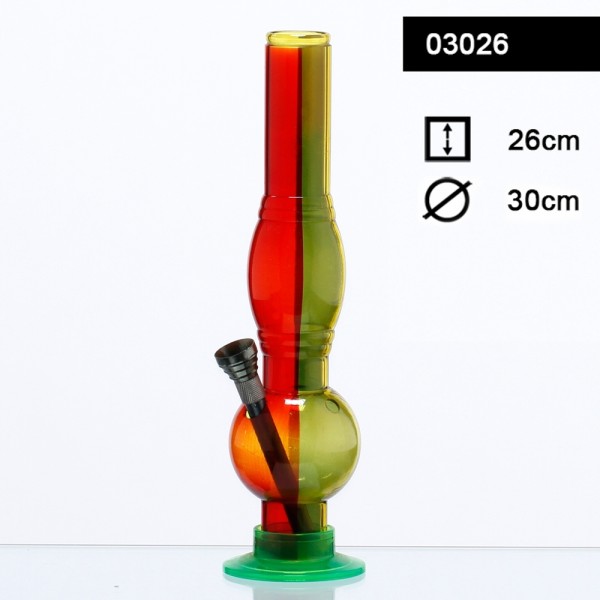 This Acrylic Rasta Stripe Theme Bong is a fine piece of glass art that will take you high! It comes with an acrylic rasta color upon the flattbottomed tube of 26cm height. You can place your precious herbs or tobacco onto the black bowl, which connects to a built-in chillum, for spreading your smoke into the water chamber, so as to get filtered by the water. The tube ends up in a comfortable mouthpiece ring.
Please inform me as soon as the product is available again.
Item number:

03026




| | |
| --- | --- |
| Ice: | No |
| Oil: | No |
| Socket: | 10mm |
| Shape: | Hollow foot shape |
| Carton: | 96 pcs |
| Height: | 26 |
| Color: | Rasta |
| Diameter: | 30 |