Grace Glass OG Series | Burj Khalifa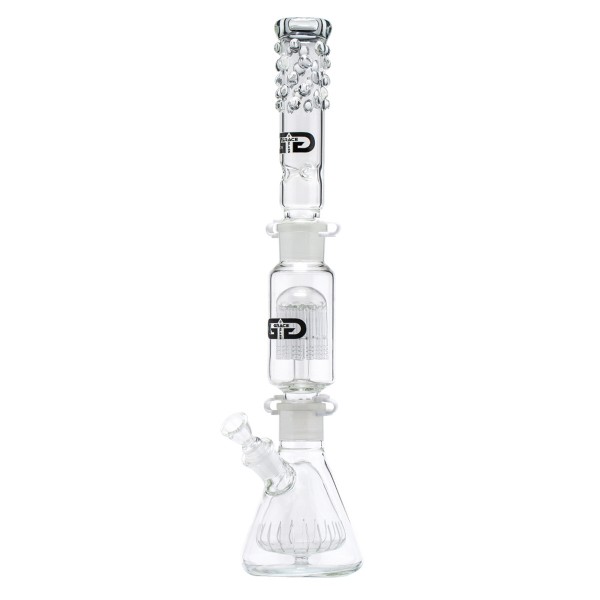 Please inform me as soon as the product is available again.
For prices, please
sign in
.
This Beaker Grace Glass Bong is a delicate piece of glass art that will offer you an unforgettable smoking experience! It is made of a sturdy heat proof borosilicate glass, formed in the shape of a beaker base tube. Your favourite herbs are placed on the slide bowl, which connects to a built-in conical slit diffuser. The diffuser is used for spreading your smoke into the tube, so that it gets filtered by the water. An 1x10 Arm percolator will break up your smoke and some ice noches will hold a few cubes for cooling your smoke. With the black Grace Glass logo featuring at the top of the tube, the whole set-up ends up with some glass beads beautifully shaped around the slide mouthpiece ring.
Item number:

X1011B-S




| | |
| --- | --- |
| Color: | Clear |
| Ice: | Yes |
| Oil: | No |
| Thickness: | 7mm |
| Socket: | 29.2mm |
| Shape: | Beaker |
| Diameter: | 75mm |
| Height: | 63cm |