Flow Bouncer Glass Bong - H:55cm - Ø:50mm - WT:5mm (circa)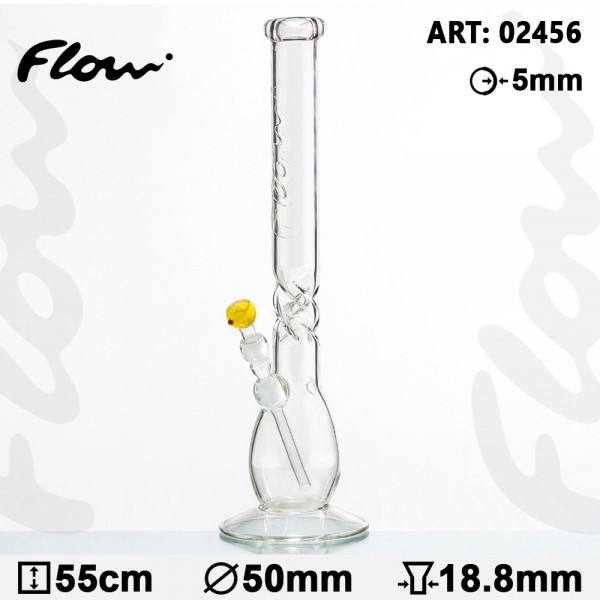 Please inform me as soon as the product is available again.
For prices, please
sign in
.
This Flow Bouncer Glass Bong is a simple piece of glass art that will offer you a splendid smoking experience! It is made of a high quality heat proof borosilicate glass, formed in the shape of a hollow base tube. You can place your precious herbs or tobacco onto the yellow fumed bowl, which connects to a chillum, used for spreading your smoke into the water chamber, so as to get filtered by the water. A twisted glass line in the middle of the tube will break up your smoke and a kickhole at the height of the socket offers you the option of a different toke angle. With the Flow logo featuring along the tube, the whole set-up ends up in a thick mouthpiece ring for a pleasant smoking.
Item number:

02456




| | |
| --- | --- |
| Ice: | No |
| Socket: | 18.8mm |
| Thickness: | 5mm |
| Height: | 55cm |
| Shape: | Hollow foot shape |
| Diameter: | No |
| Number of Perculators: | 50mm |