Boost | Bolt Glass Bong- H:32cm- Ø:40mm- SG:14.5mm- WT:5mm (circa)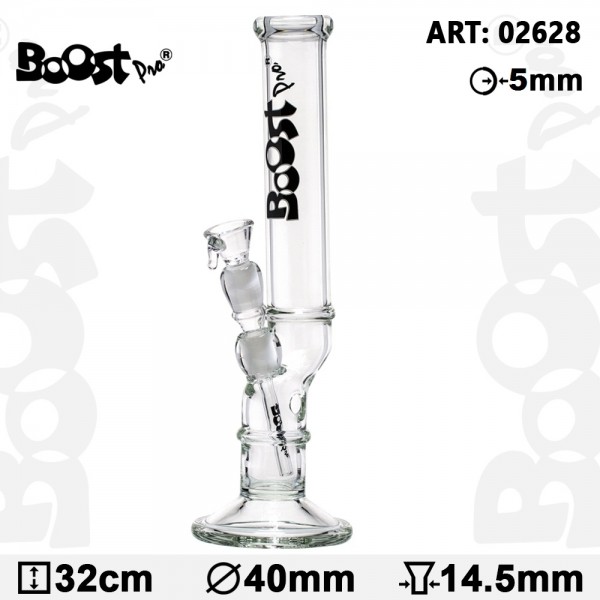 This Boost Bolt Glass Bong is an exciting piece of glass art that will give you a super-duper hit! It is made of a sturdy heat proof borosilicate glass, formed in the shape of a bolt lightning tube. You can place your favourite herbs on the detachable bowl, coming with a handle, for easily lifting it up and cleaning it at your convenience. The bowl connects to a detachable chillum through a sure ground of 14.5mm diameter. The chillum is used as a diffuser, for spreading your smoke into the tube, so that it gets filtered by the water. What's more, a hole appearing at the height of the socket will offer you the option of a different pull angle! With the black Boost logo featuring along the tube, the whole set-up ends up in a slide mouthpiece ring.
Please inform me as soon as the product is available again.
Item number:

02628




| | |
| --- | --- |
| Thickness: | 5mm |
| Socket: | 18.8mm |
| Ice: | No |
| Oil: | No |
| Carton: | 25pcs |
| Diameter: | 40 |
| Color: | Black |
| Height: | 33 |