Glass Bong In Box- H:18cm- Socket:14.5mm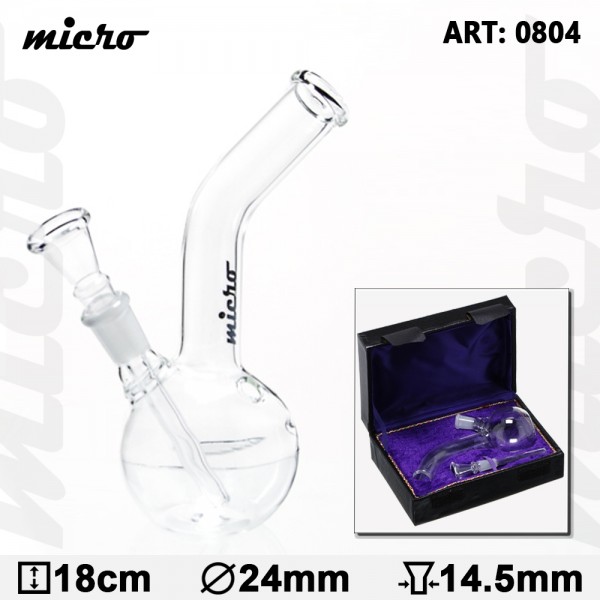 This Bouncer Micro Glass Bong in Box is a simple piece of glass art that will give you a fine hit! It is formed in the shape of a bouncer base tube of 18cm height. You place your herbs or tobacco onto the bowl, which connects to a chillum through a sure ground of 18.8mm diameter. Your smoke enters the water chamber through the chillum, so as to get filtered by the water. The bong ends up in a slide mouthpiece ring through a bent neck that will offer you a more comfortable grip in addition to a funny sense of smoking. With the Micro logo featuring in the middle of the tube, the whole set-up comes in a box offering you a convenient carrying.
Please inform me as soon as the product is available again.
Item number:

0804




| | |
| --- | --- |
| Ice: | No |
| Oil: | No |
| Shape: | Beaker |
| Socket: | 14.5mm |
| Carton: | 26pcs |
| Color: | Clear |
| Diameter: | 24 |
| Height: | 18 |