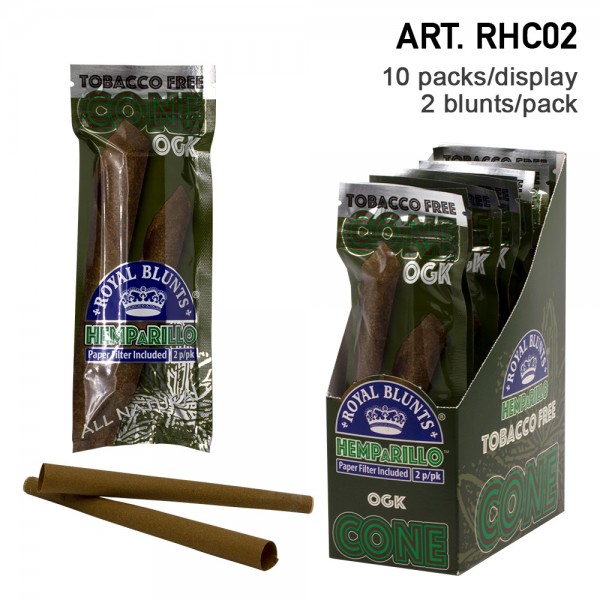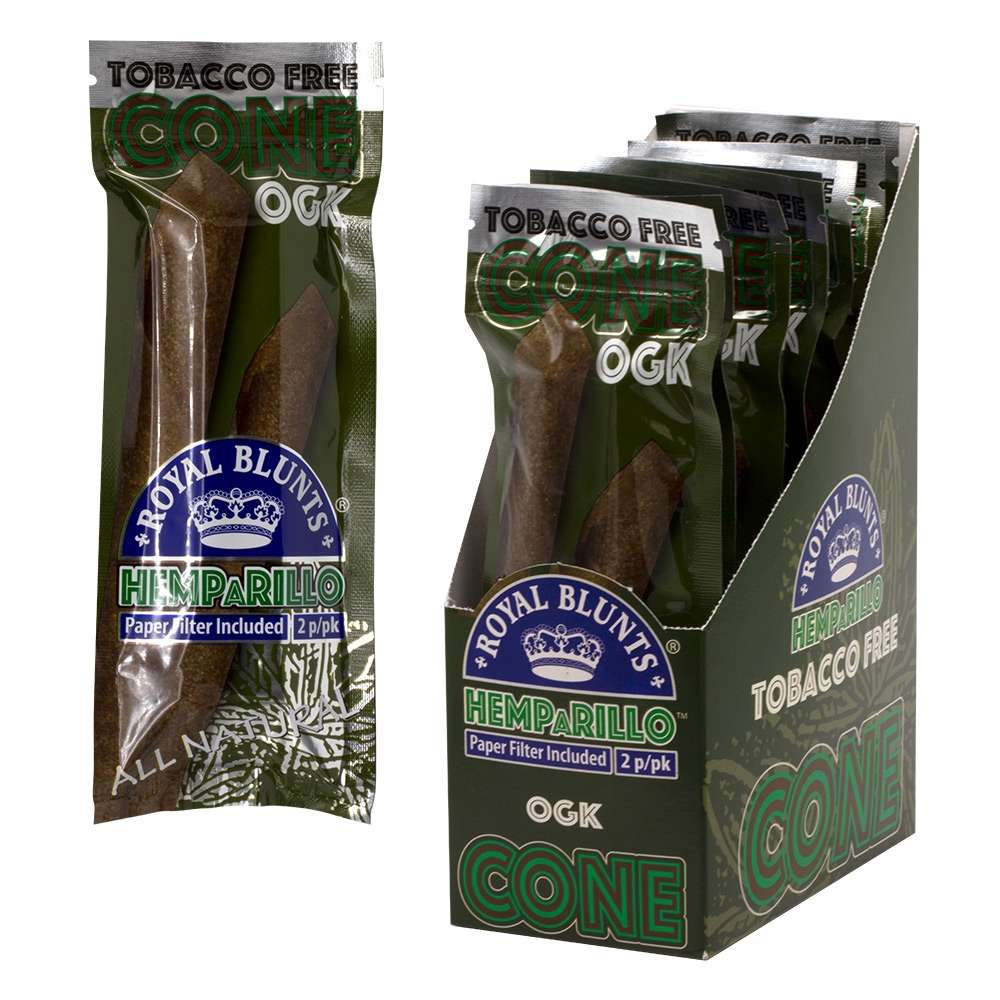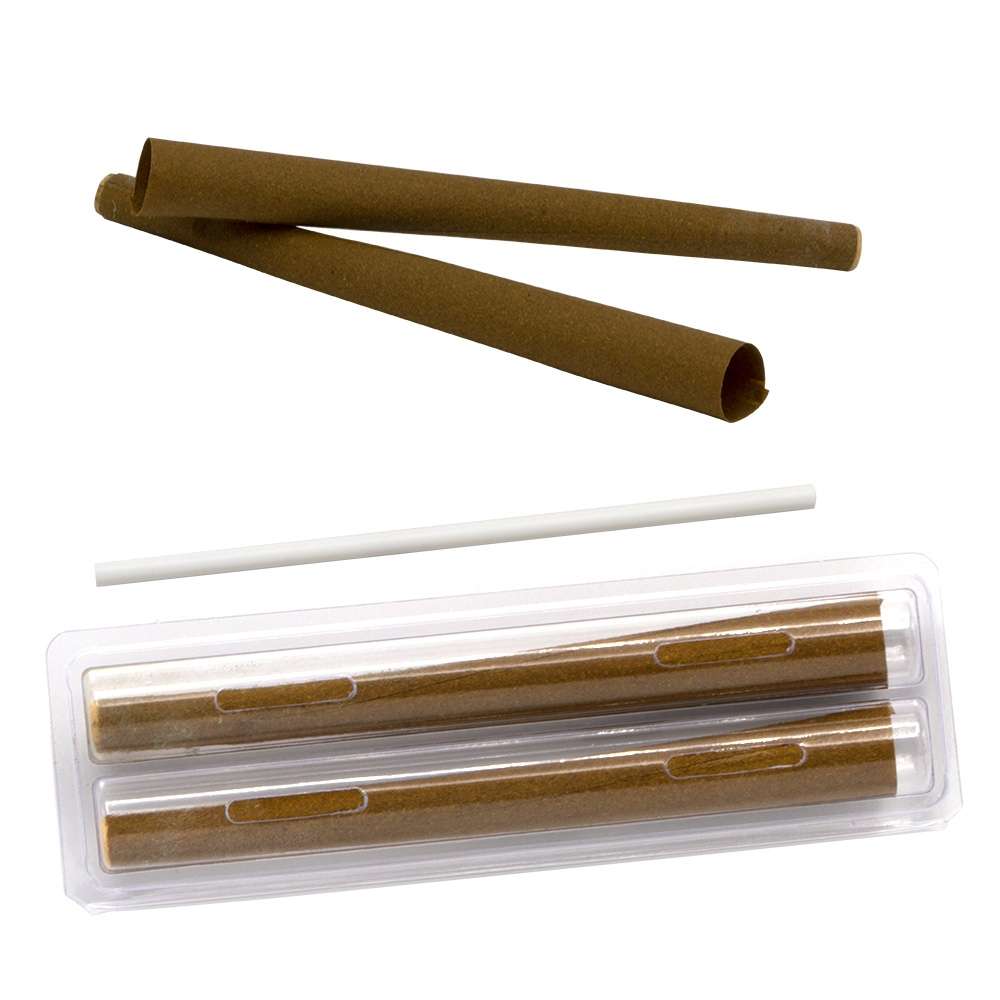 This Hemparillo OGK Cones with tips are made from leaves of industrial hemp plants and it is 100% tobacco free. Hemp is a renewable source for raw materials that can be incorporated into thousands of products. Its seeds and flowers are used in health foods, organic body care, and other nutraceuticals. The Hemparillo Cones are coming with a tip and it burns up slower than flows. The Cones are like traditional blunts and it does not have an adhesive edge.

The Hemparillo's what we are selling, are all without tobacco and there is no excises stamp or warning!

The Hemparillo Cones from Royal Blunts are:
Hemp Cones
Aroma: OGK
Length: 100 mm
Dia: 15 mm
Quantity: 2 Hemp Cones per package and 10 packages in a display.

Note: if the package is not closed properly, the cones will dry out and the cones may tear while filling.


Attention: These products are only available in the Netherlands, Germany, Poland, Czech Republic, Italy, Luxemburg, Belgium, Island, Australia, Cyprus, Austria, Spain, Lithuania, Russia, Estonia, Bulgaria, Portugal, Ukraine, Greece, Croatia, Denmark, Hungary, Andorra, San Marino, Slovenia!
For prices, please
sign in
Enter your Email here and stay always up to date about this item
as soon as the item is

back on stock

ist
as soon as the item has a

lower price
as soon as the item

is on Sale
Item number:

RHC02




| | |
| --- | --- |
| Color: | Brown |
| Length in cm: | 10 |
| Material: | Hemp |
| Brand: | Hemparillo |