Roll Tray | Small Wooden Roll Tray-15cm x 6cm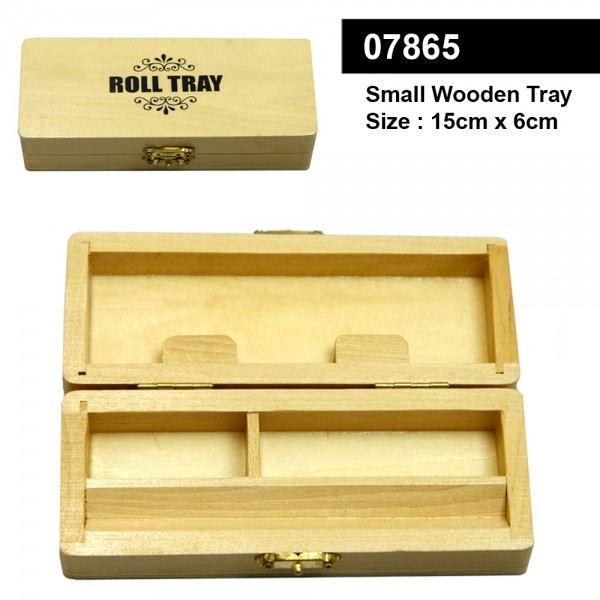 This small wooden roll tray comes with a magnetic lid and three different compartments including the roll tray. This tiny little box is perfect for carrying your smoking accessories such as papers, tips, grinder etc.
Please inform me as soon as the product is available again.