The Verdamper Veilig Vaporizer Large with Safety valve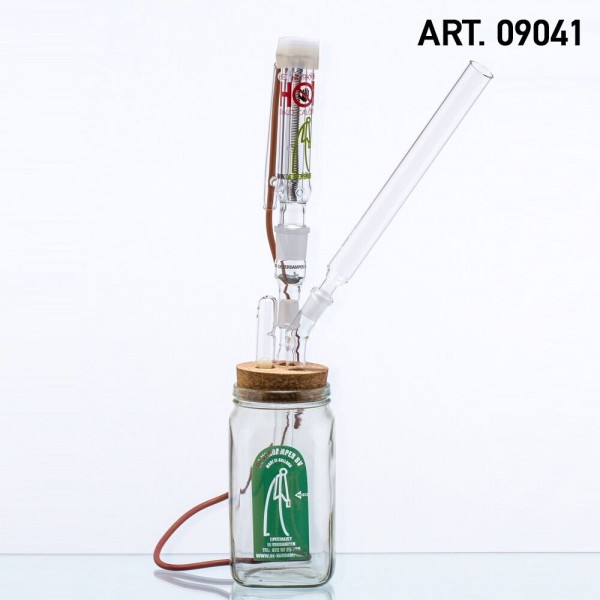 Glass bottle of 1500ml.
Cork with tube and curve
Borosilicate glass tubes
With safety valve
Brushes
12 volt heating element
Bowl with mesh
Transformer 230 - 12 volts on wooden block.
Instructions for use and certificate





If the vaporizer will be used by more people, of if someone coughs easily, than this version with the safety valve is better.
The safety valve prevents water getting in the heating element, when air is being blown in the pipe instead of sucked.
For prices, please
sign in
Enter your Email here and stay always up to date about this item
as soon as the item is

back on stock

ist
as soon as the item has a

lower price
as soon as the item

is on Sale