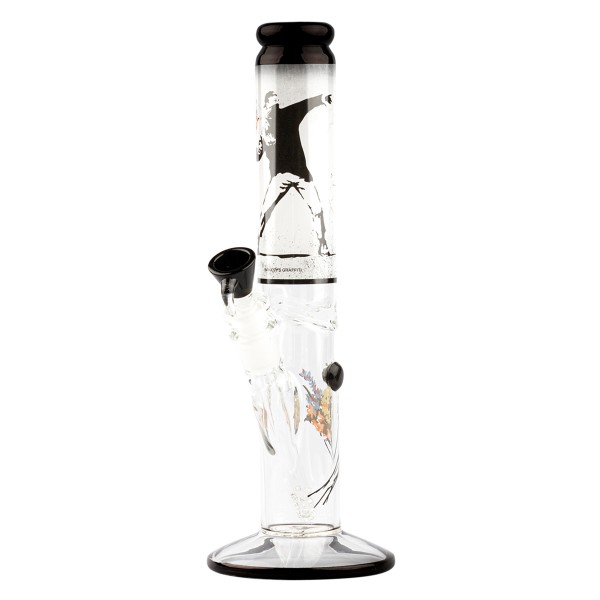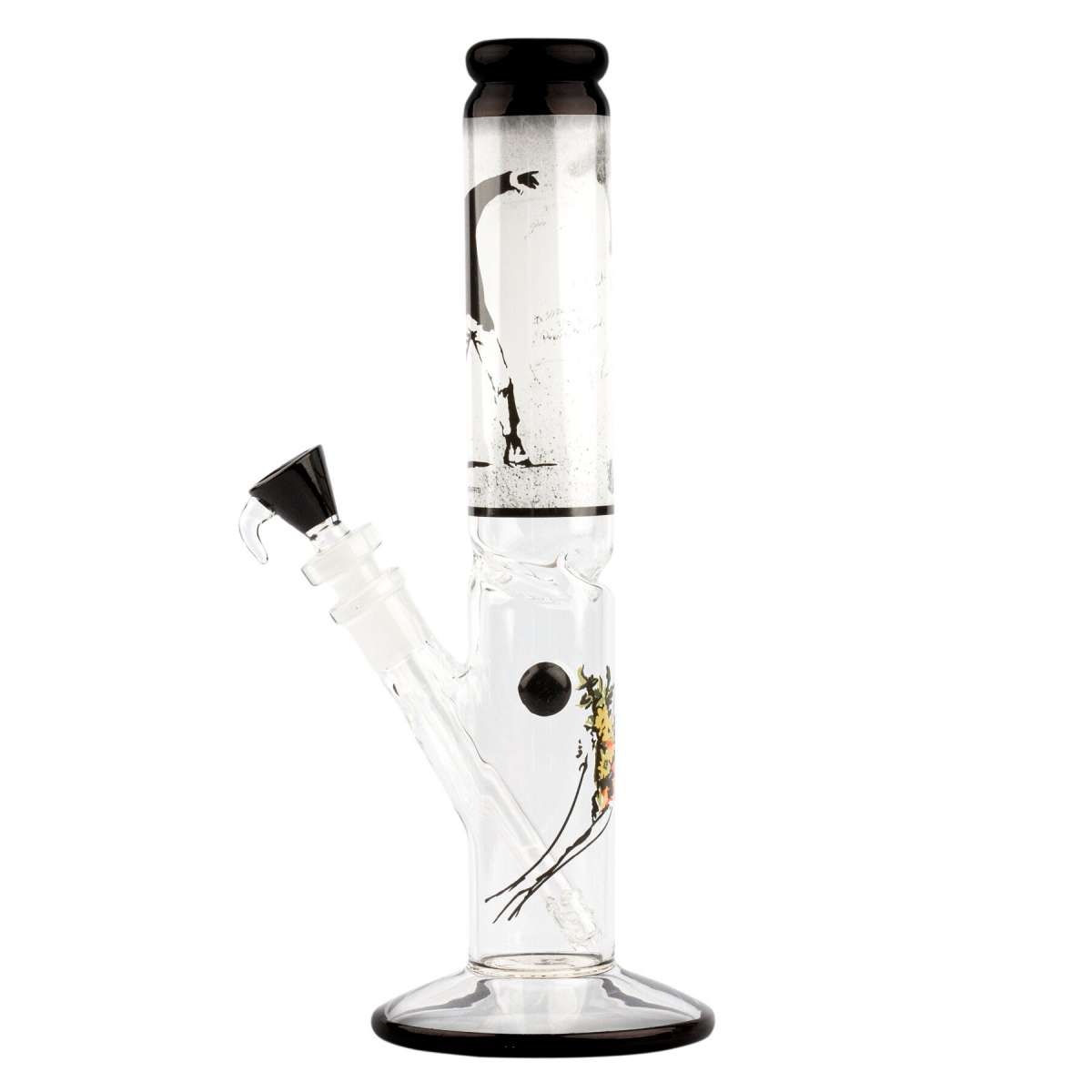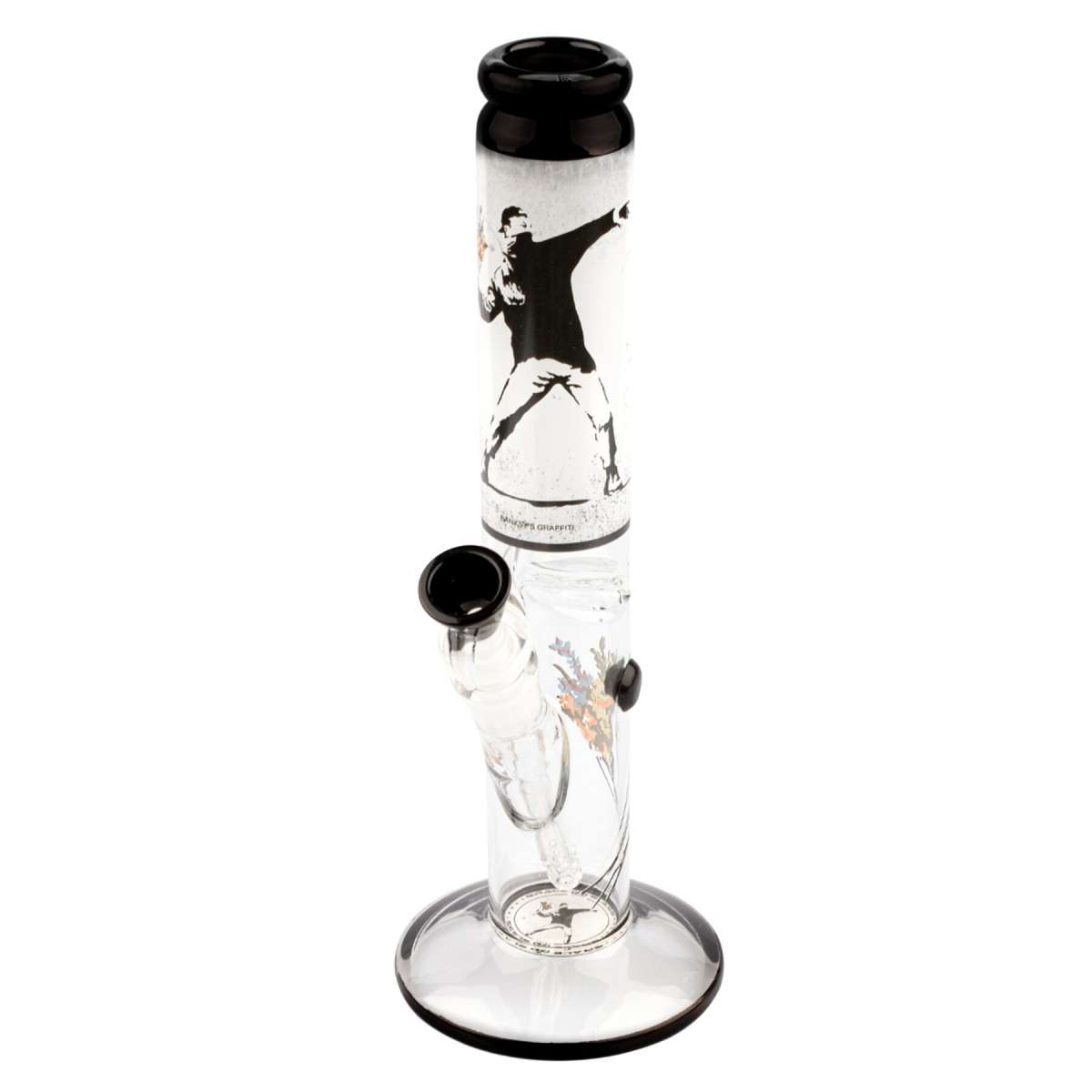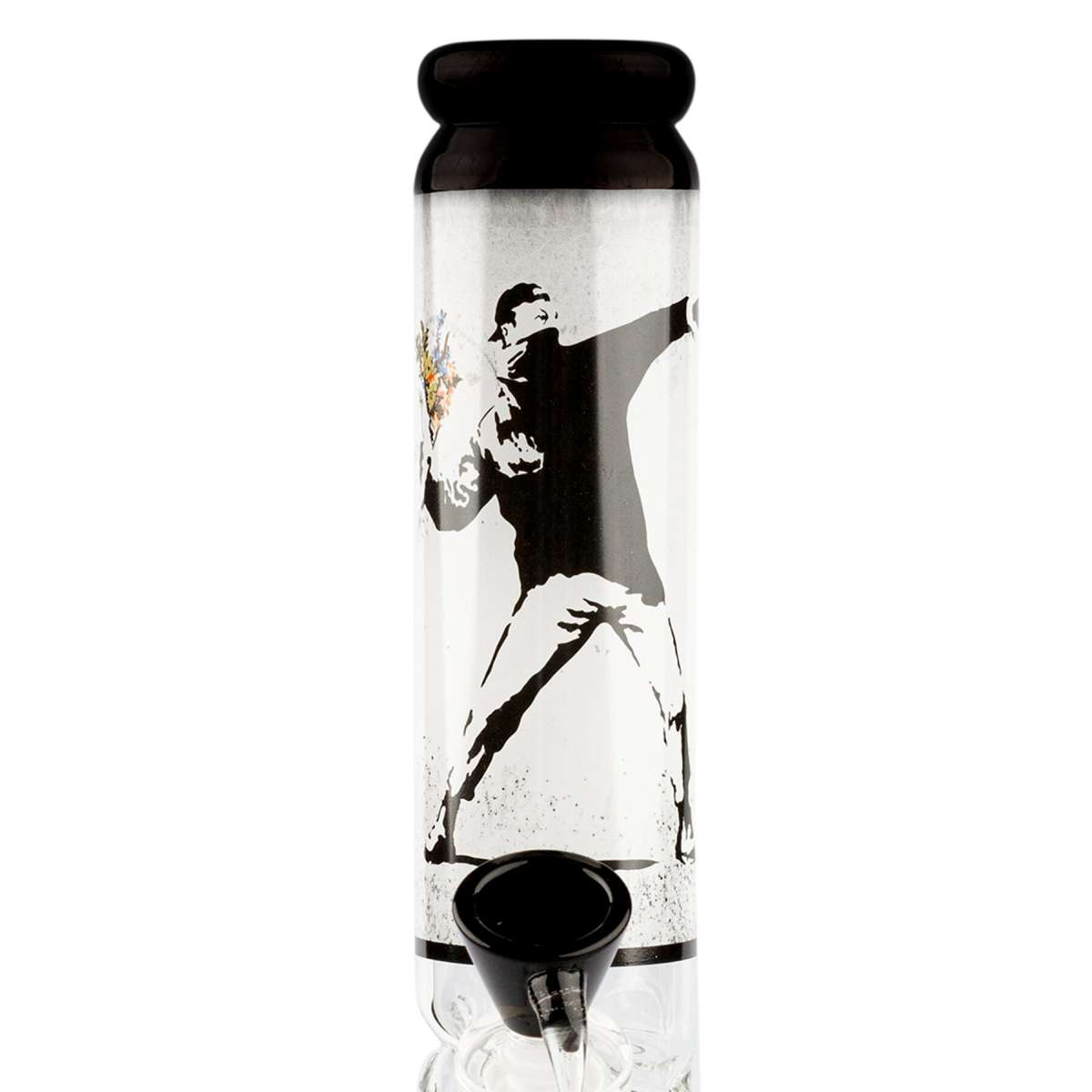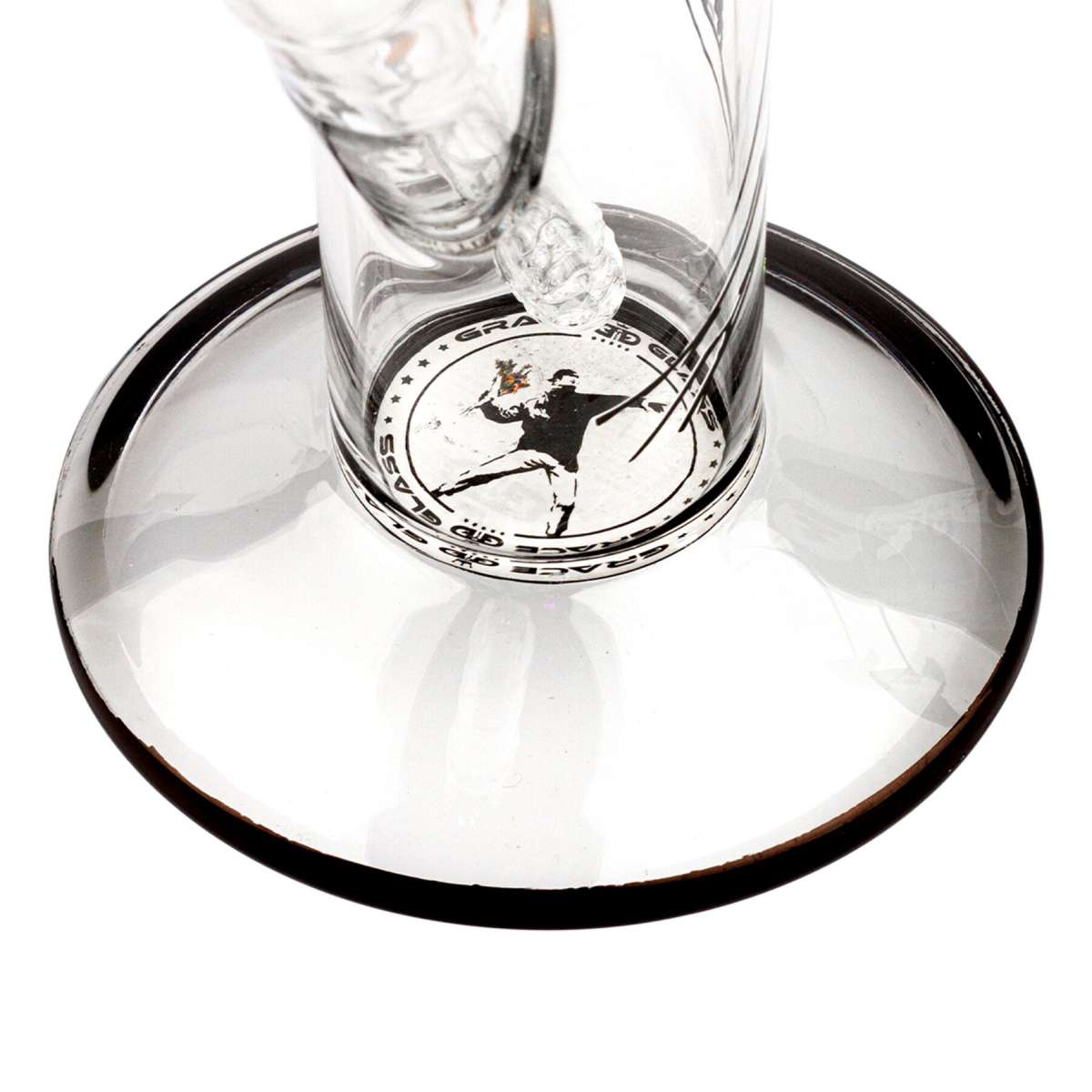 Introducing the Grace Glass Banksy's Graffiti 'Flower Thrower' Bong, a stunning piece of functional art that combines the iconic Banksy graffiti with a high-quality glass bong. Standing at 34cm tall, this bong is expertly crafted with thick 3mm glass walls and a 18.8mm joint size, ensuring durability and stability during use.

The unique design of this bong features the famous Banksy 'Flower Thrower' image, which depicts a masked man throwing a bouquet of flowers instead of a weapon. The vibrant graffiti art is beautifully integrated into the glass, creating a mesmerizing visual effect that will make this bong stand out in any collection.

The bong also includes a diffused downstem and a removable bowl, allowing for smooth and enjoyable smoking experiences. The wide base provides stability, while the comfortable mouthpiece ensures a pleasant smoking experience.

Crafted with precision and attention to detail, the Grace Glass Banksy's Graffiti 'Flower Thrower' Bong is an exceptional addition to any smoking collection. Whether you're a collector, enthusiast, or just appreciate the beauty of functional art, this bong is sure to impress.
For prices, please
sign in
Enter your Email here and stay always up to date about this item
as soon as the item is

back on stock

ist
as soon as the item has a

lower price
as soon as the item

is on Sale