G-ROLLZ | 2-Piece Premium Bamboo Tray 22x25cm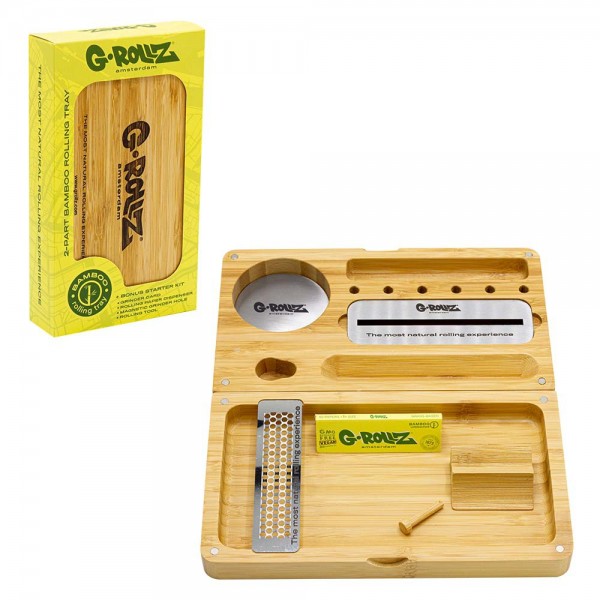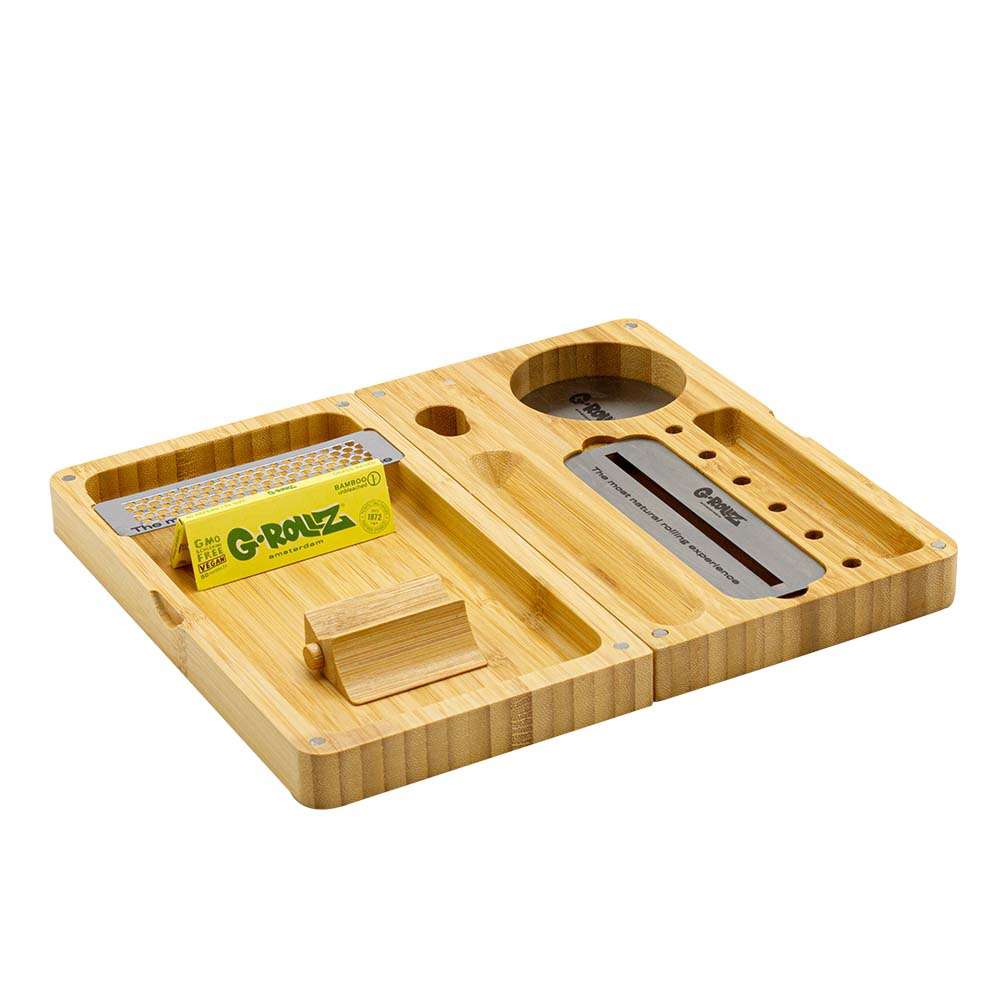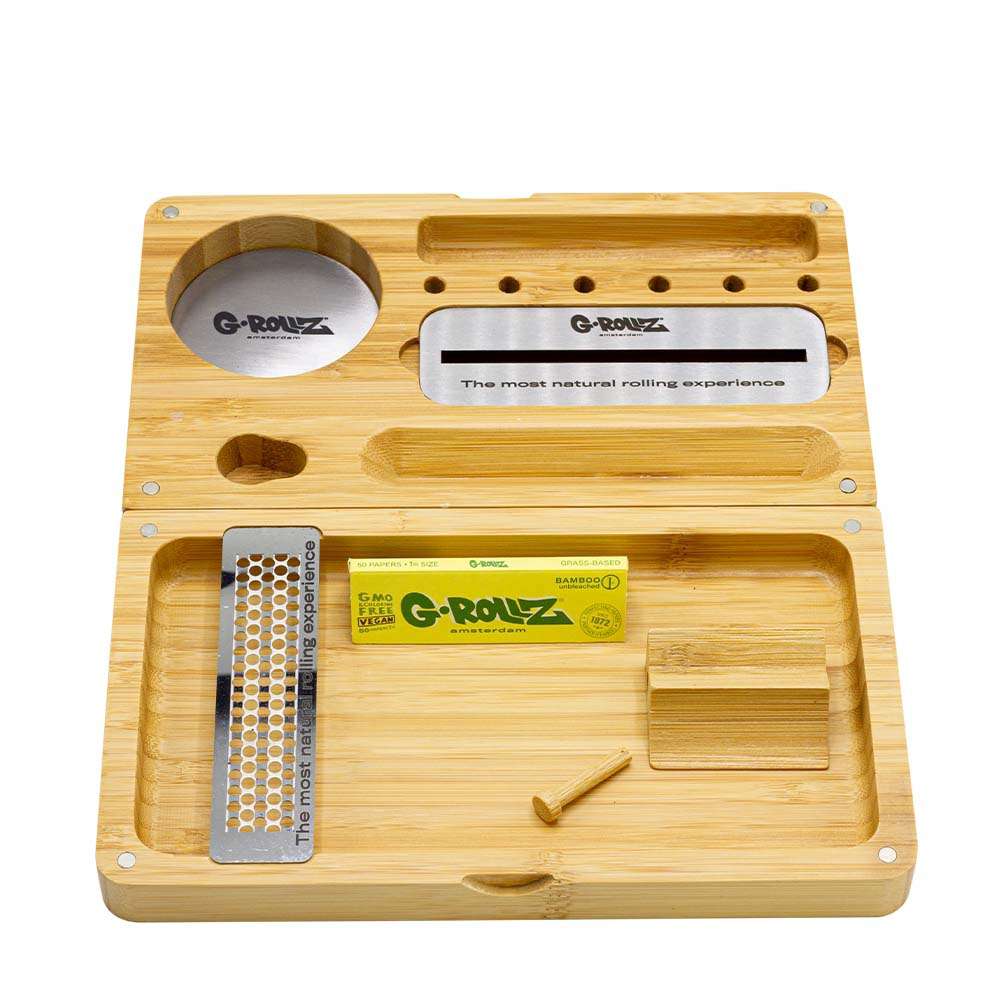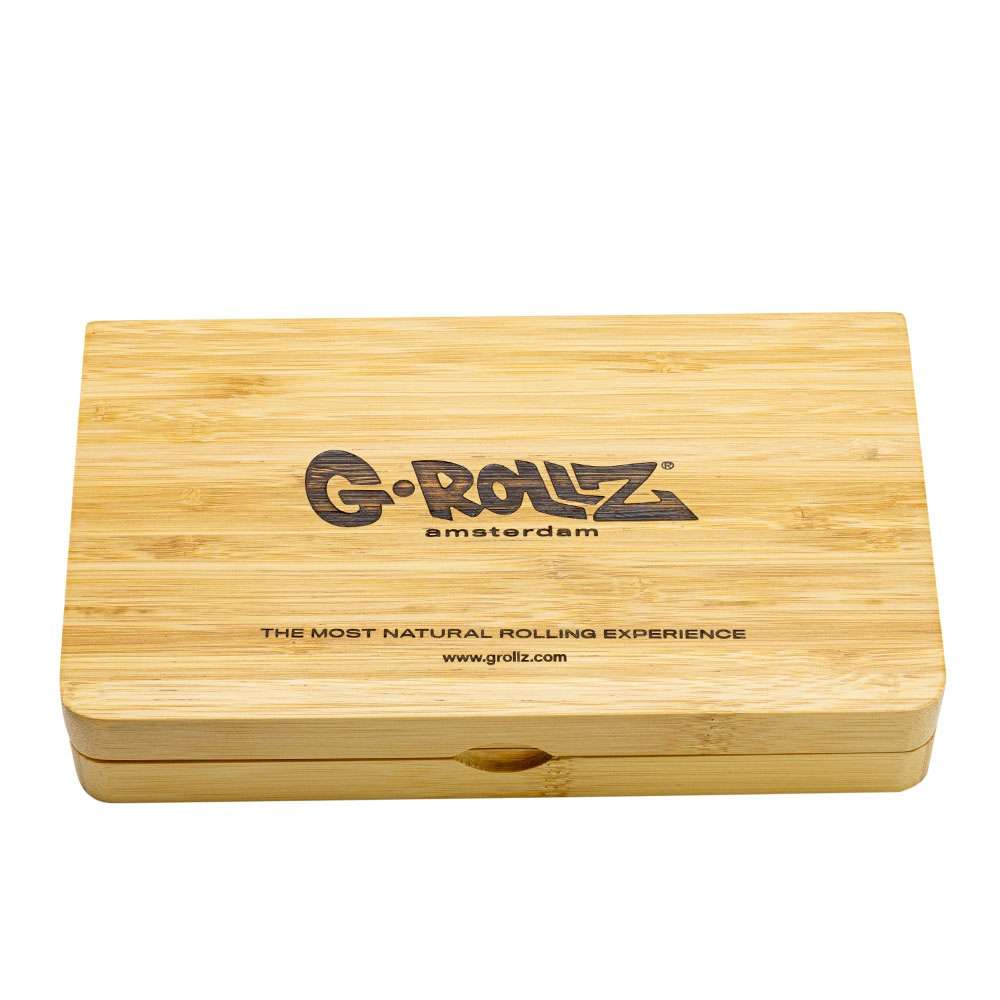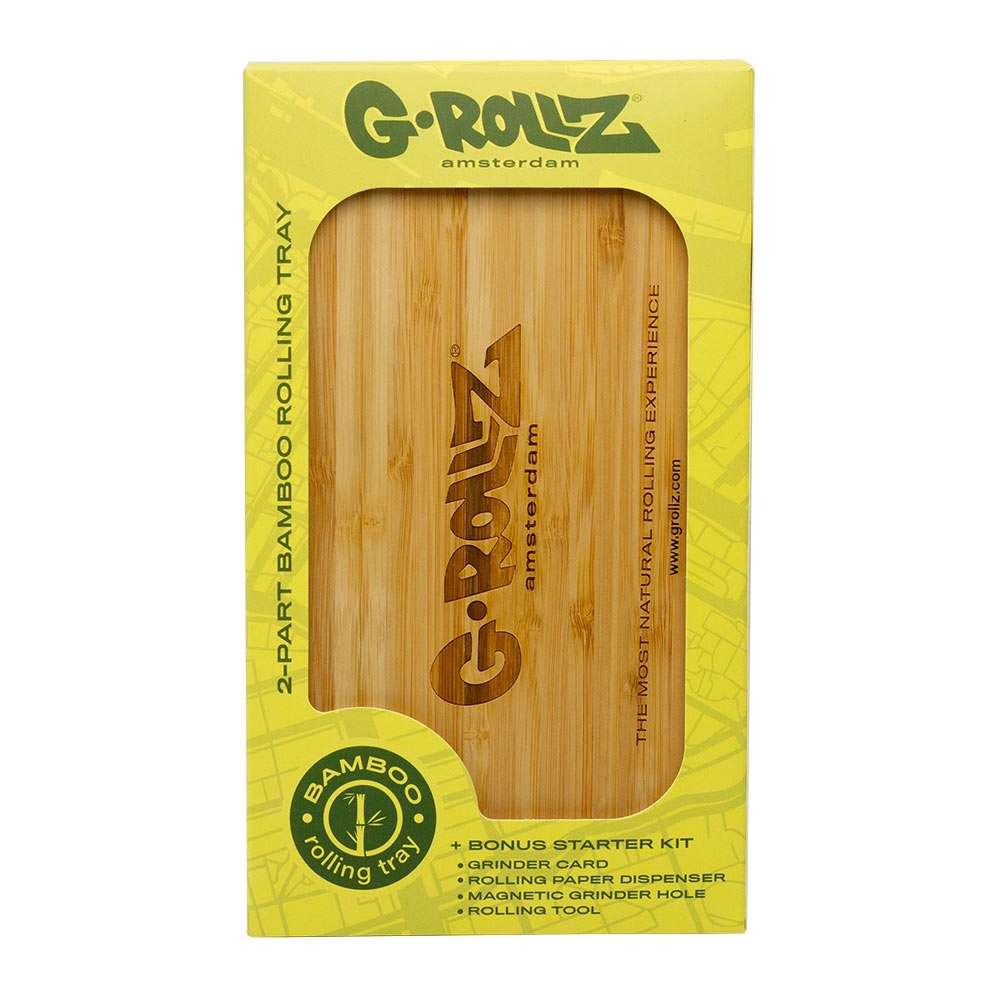 The G-Rollz tray is made from 100% high-quality bamboo, making it lightweight and easy to carry with you.
But let that not mislead you that bamboo is also very sturdy, making the tray very durable. The tray comes in two pieces that magnetize together.
It can be used as one large rolling tray for a more comfortable roll or separately to enjoy with friends and guests.

This G-Rollz tray features a steel rolling dispenser, carved out a slot for your grinder lighter, and cutouts for five filters or joints. Besides that, you also have a main rolling area with rounded edges that prevent tobacco and herbs from getting stuck in the corners. The tray also comes with a magnetic lid to store your contents and close them off.

Each bamboo tray comes with G-Rollz 1 1/4 bamboo rolling papers.
The bamboo trays also come with an authenticity code. You can scan the code with a QR-scanner.
For prices, please
sign in
Enter your Email here and stay always up to date about this item
as soon as the item is

back on stock
as soon as the item has a

lower price
as soon as the item

is on Sale
Item number:

GR03210A




| | |
| --- | --- |
| Color: | Yellow |
| Length in cm: | 25 |
| Height in cm: | 22 |
| Brand: | Grollz Collector |
| Material: | Bamboo |