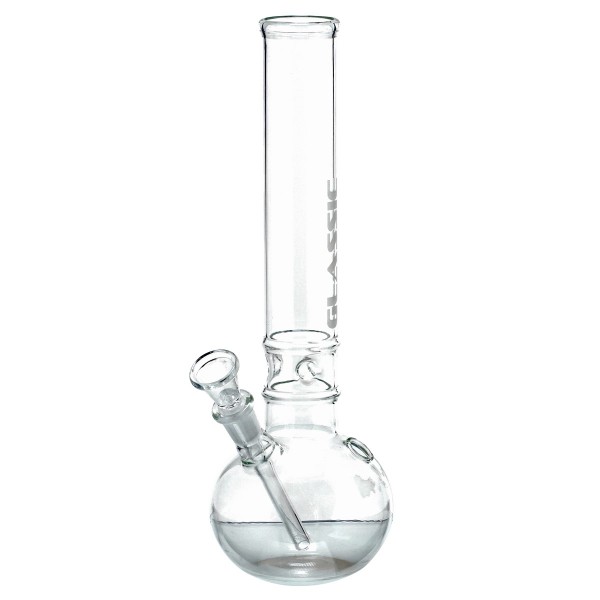 This Bouncer Glassic Glass Bong is a simple piece of glass art that will give you a nice hit! It is formed in the shape of a bouncer base tube of 30cm height and 40mm diameter. You can place your precious herbs or tobacco onto the detachable slide bowl, which connects to a detachable chillum, used as a diffuser, for spreading your smoke into the tube, so as to get filtered by the water. Your bong includes also some ice noches that can hold a few cubes, for cooling your toke, and a kick hole at the height of the socket that will offer you the option of enjoying a different toke angle. With the Glassic logo featuring along the tube, the bong ends up in a slide mouthpiece ring.
Please inform me as soon as the product is available again.
For prices, please
sign in
.
Hinterlegen Sie Ihre Email Adresse und bleiben Sie stets über diesen Artikel informiert.
sobald der Artikel wieder

auf Lager

ist
sobald der Artikel

im Preis sinkt
sobald der Artikel

als Sonderangebot

verfügbar ist
Item number:

01130




| | |
| --- | --- |
| Socket: | 18.8mm |
| Ice: | No |
| Oil: | No |
| Shape: | Hollow foot shape |
| Carton: | 25pcs |
| Color: | Clear |
| Diameter: | 40 |
| Height: | 30 |