Magno Mix | Grinder- 4part - Ø:50mm- Silver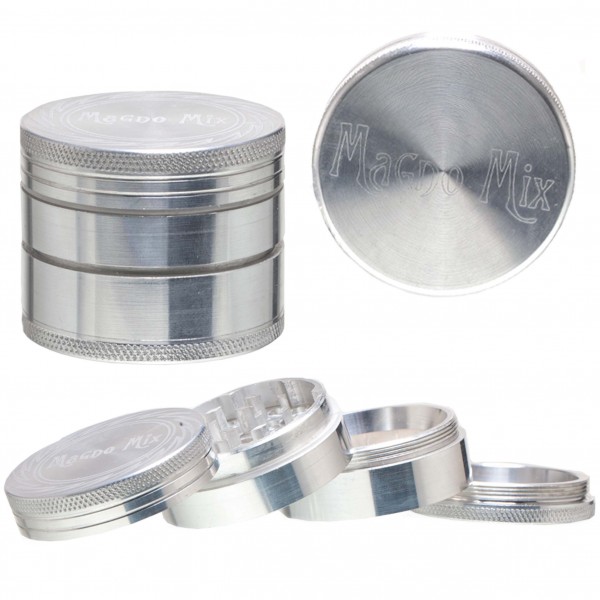 This Magno Mix grinder of 50mm diameter is an elegant accessory for your smoking kit! It is a compact device consisting of 4 distinct parts. The magnetized lid guarantees a secure fit with the sharp, diamond-shaped teeth bottom, designed to improve your grinding. The nylon friction ring will offer you an effective rotation. A screen will filter your herbs so as you can gather the remnants on the kief catcher bottom and use them again. With the Magno Mix logo featuring on the lid, the grinder comes with 12 pieces per box in silver color.
Please inform me as soon as the product is available again.
Item number:

04917




| | |
| --- | --- |
| Carton: | 50 pcs |
| Color: | Metal |
| Grinder Style: | Normal |
| Grinder Diameter: | 50mm |
| Grinder Parts: | 4part |
| Grinder Material: | metal |